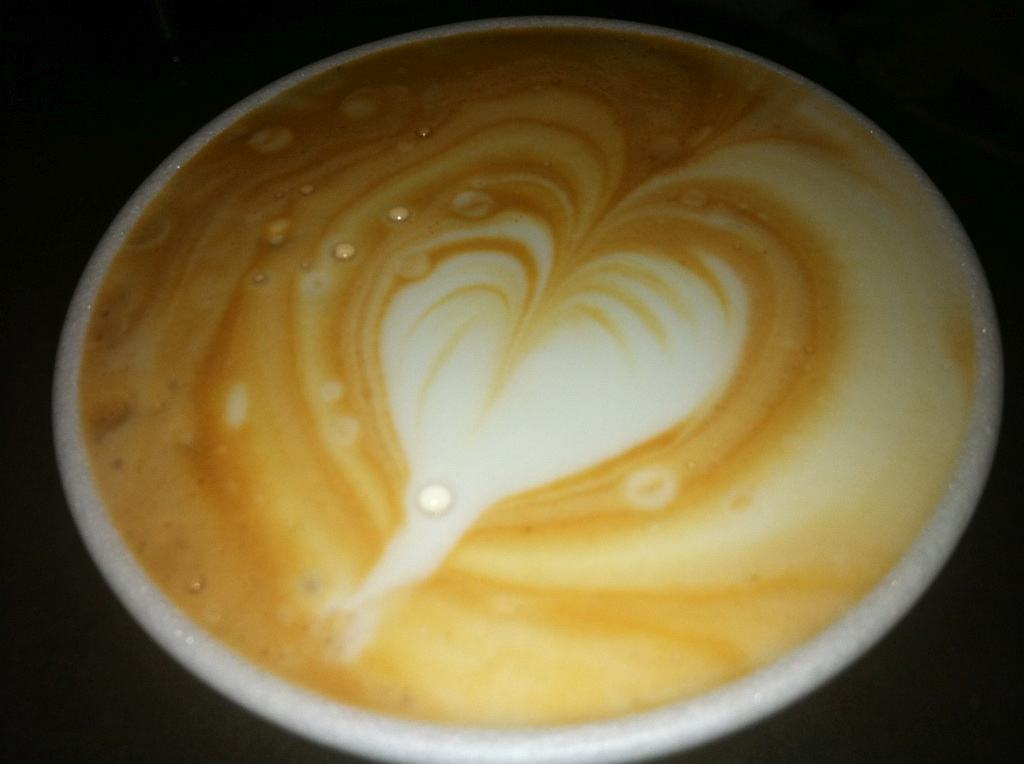 Do you love drinking lattes but had your fill of caffeine for the day?
Continue your coffee shop experience by enjoying a red tea latte!
Red tea lattes are made similar to coffee lattes using Red Espresso tea. Red espresso tea is finely ground Rooibos tea which is naturally caffeine-free, naturally sweet and packed with powerful antioxidants!
Rooibos tea only grows in the Cedarberg Mountains near Cape Town, South Africa. Red tea has been popular in Southern Africa for generations, but has recently become a favorite here in the United States and around the world.
Red espresso can be prepared using  an espresso machine, stovetop espresso maker, AeroPress or a  French press.
When expressed, red espresso has a strong color and flavor that pairs deliciously with steamed milk. It can be used to prepare any coffee espresso style drink such as lattes and cappuccinos. Honey and cinnamon are good complements, but red espresso also pairs well with chocolate, vanilla and caramel making it a perfect alternative for a coffee shop latte or frappe.
At our coffee shop we prepared red espresso using an espresso machine. We dedicated a portafilter specifically for red tea.  We also prepared red espresso with an Aeropress.
Red tea lattes are a healthy alternative to coffee!  It is the perfect beverage for those wishing to eliminate or reduce their caffeine intake such as individuals with high blood pressure, pregnant moms and kids!
If I haven't convinced you yet, here are some more fabulous reasons to drink red tea lattes
(Source: Rooibos Tea: A Caffeine-Free Tea That's Bursting With Antioxidants)
Protects cells against damage caused by free radicals
Reduces the risk of cancer – kills cancer cells and inhibits tumor growth
Improves heart health
Helps reduce bad cholesterol
Regulates blood glucose levels
Promotes healthy skin and hair
Maintains healthy brain function
Here is How to Make a Red Espresso Latte
Red Tea Latte
Prepare a delicious red espresso latte
Ingredients
2 Shots Red Espresso
½ cup of Whole Milk or Regular Soy Milk
Tablespoon of honey
Sprinkle of Ceylon cinnamon
Instructions
Read a French Press:
Boil filtered water and pour over 4 tablespoons of red espresso
Stir lightly and brew for 8 minutes
While brewing, pour ½ cup of milk into 12 ounce mug
Froth milk by method of choice (Tip: Use hand held frother to create foam & then heat in microwave for 15 seconds - be careful not to scald milk)
Press red tea and pour espresso into frothed milk
Sprinkle with Ceylon Cinnamon
Adjust amount of espresso based on user preference