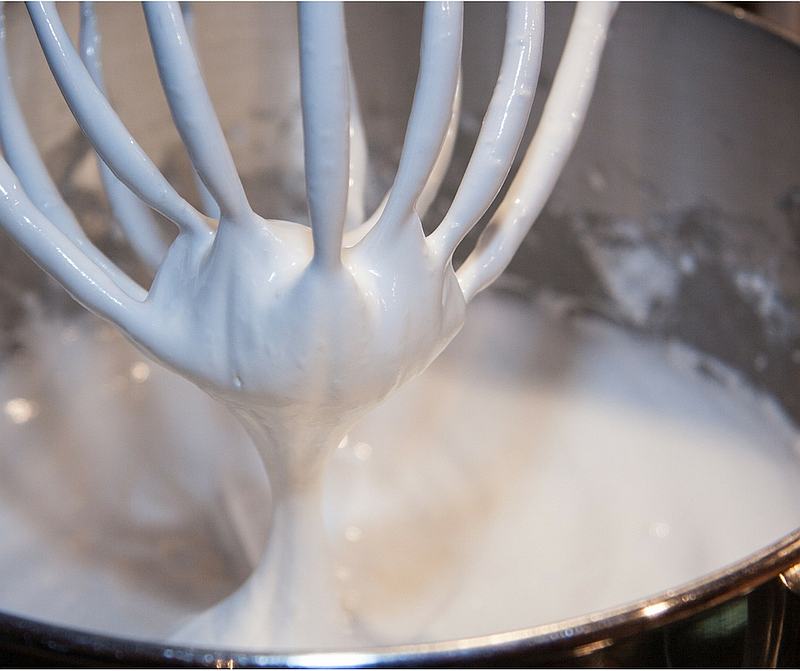 Whipped cream is super easy to make and tastes oh so good! Once you see how easy it is to make whipped cream from scratch, you may never buy store bought whipped cream again.
Here is how you can make homemade whipped cream in 2 simple steps: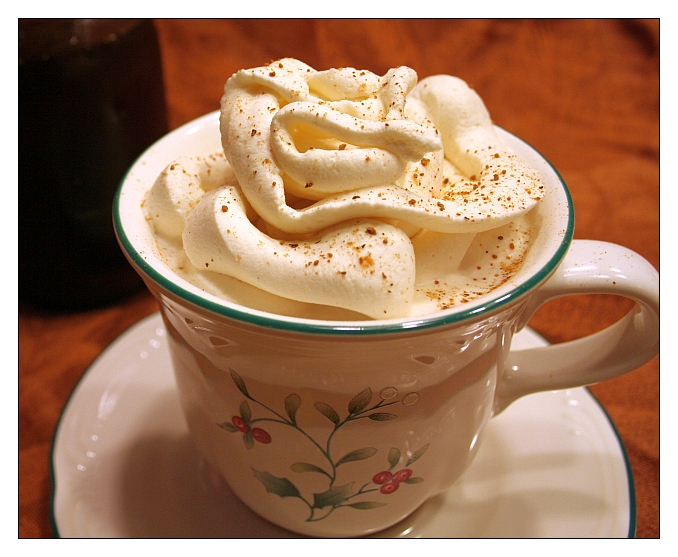 Homemade Whipped Cream Recipe
1) Combine the following ingredients:
1 cup whipping cream (carton may say heavy cream)
1 tsp vanilla
3 tsp white granulated sugar
2) Beat on high speed until fluffy.
Heavy whipping cream has a high fat content that allows it to double in volume when whipped. Only whipping cream can be used to make whipped cream; sorry, but you won't have success if you substitute with a lighter cream.
Do not over-beat  since the whipped cream will start to harden as it converts to butter; however, whipped cream that is beaten for an extended time holds up very well in the refrigerator, without having to re-mix it.
Tips:
Check ingredients on Heavy Whipping Cream, some have additives.
Use a chilled stainless steel bowl
Experiment by adding flavors to the whipped cream. Suggestions include: peppermint or cocoa.
Use a flavored syrup instead of the sugar!
Whipped cream can be used to enhance the flavor of so many hot beverages or desserts.  Try fresh homemade whipped cream on espresso for an Espresso Con Panna or on a cup of Crio Bru Brewing Cocoa.
Try these flavored syrups in your coffee or cocoa: